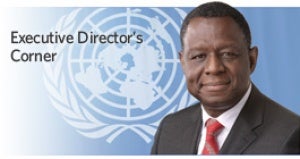 Friday, November 25th, was the International Day for the Elimination of Violence against Women and the beginning of the days of activism against gender violence. Why does this matter?
Consider that worldwide, one in three women has been beaten or abused in some one way or another, most often by someone she knows. One in five women worldwide will be a survivor of rape. One woman in four has been abused during pregnancy. The majority of assaults are perpetrated against women who are young.
These numbers are only the tip of the iceberg. Countless cases go unreported due to stigma, discrimination and fear of further violence.
Sometimes violence occurs in the home, but it also occurs during war and in the aftermath of natural disasters and catastrophes, such as earthquake in Haiti in 2010.
Violence against women and girls reflects and reinforces inequities between men and women and compromises the health, dignity and security of its survivors. Survivors of violence can suffer significant sexual and reproductive health consequences, including forced and unwanted pregnancies, unsafe abortions and resulting deaths, traumatic fistula and higher risks of sexually transmitted infections, such as HIV.
The persistent failure to prevent and punish violence against women and girls leads to a sense of impunity and the continued violation of their rights, and stunts the contributions women and girls can make to international development, peace, and progress.
What can be done about such a seemingly intractable problem
The challenges are formidable and complex, but with concerted action on many fronts, progress is possible.
First, health care systems worldwide need to be strengthened so they can become even more important players in recognizing and identifying gender-based violence and assisting survivors. This should include raising awareness among health workers about this scourge. Governments and international organizations, such as UNFPA, the United Nations Population Fund, have a key role to play in addressing issues related to trafficking, sexual harassment in the workplace and in schools, and sexual violence in armed conflict and post-conflict settings. UNFPA supports efforts to improve the collection and analysis of data that can be used to help inform and guide the development of laws, policies and systems to prevent and prosecute sexual violence and to assist survivors and their families. I commit my energy towards these efforts.
We cannot forget that young girls and adolescents are susceptible and at heightened risk of encountering violence. An accelerated response to sexual violence and harmful practices against teenage girls and young women, including through public information campaigns, community outreach and services, youth networks and peer-based approaches are key to the solution. Extra efforts must be made to provide prompt quality care, including post-exposure prevention of HIV for adolescent rape survivors. Educating girls and young women about their rights and about how they might minimize their vulnerabilities is essential. This education should be included in governments' and international organizations' broader efforts to support education for empowerment, especially of young people.
Conflicts and humanitarian disasters exacerbate vulnerability to sexual violence. In the aftermath of such crises, UNFPA has been at the forefront in delivering emergency supplies to address the health consequences of rape and working with governments and peacekeepers to develop systems to protect women from sexual violence.
On the occasion of the International Day for the Elimination of Violence against Women and the days of activism against gender violence, I reiterate UNFPA's commitment to fighting this major pervasive human rights violation, which affects millions of women and girls globally. UNFPA advocates and works for zero-tolerance towards violence, and I reaffirm our commitment to continue working in partnership with multiple stakeholders towards a common vision of building a world free of violence and in which all can live to their fullest potential. After all, no human development goals can be achieved if half of the world's population live in fear of or suffer from violence.
Dr. Babatunde Osotimehin is Under-Secretary-General of the United Nations and Executive Director of UNFPA, the United Nations Population Fund.
Follow Dr. Babatunde Osotimehin on Twitter: www.twitter.com/babatundeunfpa